Mirada Research & Manufacturing has a wide array of product-driven engineering services. The unique nature of our product line and our dedication to quality high performance components requires these capabilities for specialized design and testing.
Our CAD department is capable of producing life-like 3D models to aid in visual and functional design prior to prototyping.
Our engineering staff brings years of experience in inflation system design and testing to each new product and new application request.
Our testing capabilities have grown with our product line to thoroughly prove out design prototypes prior to production releases. These testing capabilities include: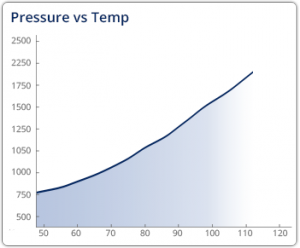 Hydrostatic testing to 10,000 PSI
Compressed air leak testing to 5,000 PSI
Hot and cold chamber testing ranging from -40F to 500F
Hot water immersion testing to 180F
Air flow testing to 200 SCFM
Real-time data acquisition for temperature, pressure, airflow and displacement
Pull force testing to 200 lbs.
Load testing to 250 lbs.
Custom test fixtures utilizing in-house manufacturing capabilities
These capabilities have been used to perform unique tests such as:
Live test fires of charged compressed gas cylinders with CO2, N2, Helium, and compressed air at temperatures from -40F to 160F
Real-time pressure vs. temperature trace of a charged cylinder to evaluate max fill capacity
Hydrostatic burst testing to evaluate ultimate failure pressure and mode for prototype designs
Automated high pressure cycle testing of inflation valves – 33,000 cycles up to 5000 PSI
High temperature testing on charged cylinders to confirm maximum tank pressures.